Looking for financial freedom? Who isn't... It is fun to imagine having the money to live comfortably, take a dream vacation and maintain a certain lifestyle well into retirement. For most of us, financial freedom may seem like a pipe dream, however it is possible to achieve by having a long term plan in place, eliminate debt and alleviate the stress you feel every month when you pay your bills.
Here are some tips and ideas on how to get started on this path...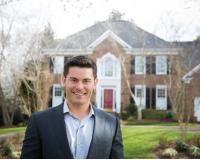 I'm a lifetime resident of South Charlotte and currently reside in the Berkeley neighborhood off Ballantyne Commons & Providence Roads. I pride myself on fast communication and providing the abso....