So Spring is here and buyers are swarming like bees. If you are like most people thinking about selling there home there are a few questions you need answered right out of the gate. How much can my home sell for and how long will it be on the market.
A good REALTOR will be able to quickly evaluate your home, condition, age, location and neighborhood market to give you a very accurate listing price. However there are some things you can do to improve your home's value without breaking the bank.
Take a look at some quick tips and ideas on bringing up the value of your home...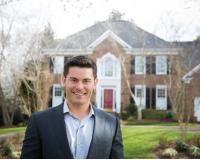 I'm a lifetime resident of South Charlotte and currently reside in the Berkeley neighborhood off Ballantyne Commons & Providence Roads. I pride myself on fast communication and providing the abso....