Though there are plenty of good reasons to buy a home, owning property can be a costly prospect. From maintenance to insurance to real estate taxes, there are numerous costs that come with buying a home. But one major upside to homeownership are the tax benefits that come along with it. If you're a new homeowner, here are six deductions you don't want to miss out on.

http://www.foxbusiness.com/markets/2017/01/04/6-tax-deductions-homeowners-wont-want-to-miss.html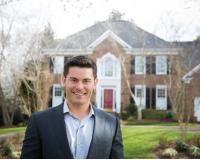 I'm a lifetime resident of South Charlotte and currently reside in the Berkeley neighborhood off Ballantyne Commons & Providence Roads. I pride myself on fast communication and providing the abso....