Top Ten Things We Love About Edgewater
All of the benefits of South Carolina and Charlotte, plus the following neighborhood benefits:
1
Fishing Creek Lake, with 3200 miles of frontage to explore, great boating and fishing, and water so clear it was rated as the cleanest in any South Carolina lake.
2
Edgewater Golf Club, a top rated Charlotte area golf course known for its natural beauty and the hospitality of its staff. The 19th Hole Club is available for Edgewater resident parties and events. Over 4 miles of concrete cart paths at the golf club are available for resident walking access in early morning and evening.
3
Golf Legend Fuzzy Zoeller, wholoved the Country Club lifestyle at Stonebridge so much that he designated it as a Fuzzy Zoeller lifestyle community.
4
The Scenery, which is full of rolling hills, lake views and wildlife such as Bald Eagles, Blue Herons, Deer and Wild Turkey.
5
Edgewater Marina, a private gated-access facility with rentable boat slips and concierge gas service provided by the Golf Club staff.
6
The Edgewater Cottages, a designated area that includes a lakeside pavilion, tennis and pickle ball courts, with a large swimming pool and cabana to be added in 2014.
7
Shopping and Restaurants within 10 minutes, including local shops and large retailers such as Walmart, Home Depot and Belk, plus the historic Lancaster County Seat of Downtown Lancaster.
8
The University of South Carolina, which provides free enrollment for seniors and features concerts and theater productions at the performing arts center just 10 minutes away.
9
Downtown Charlotte and the Charlotte International Airport are just 45 minutes away, and the South Carolina State Capitol at Columbia is just a one-hour drive.
10
Great Local Health Services,including Springs Memorial Hospital in Lancaster and easy access to leading specialists in all medical fields in Charlotte.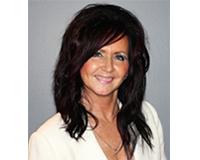 Pam is originally from NY and moved to NC in 1996, with her daughter to take advantage of everything Charlotte and the surrounding areas have to offer. Pam relocated to Charlotte under a Fortune 500 ....