According to a new 106 page report by the Urban Land Institute and PwC, Charlotte now ranks has the 3rd most attractive real estate market in America for 2016. The ranking was determined using an exhaustive internal study of economic indicators and a nation-wide survey of leading real estate professionals and investors.
Read full article at http://www.charlottestories.com/charlotte-just-ranked-third-best-real-estate-market-america/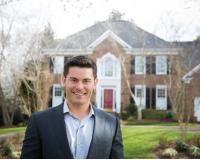 I'm a lifetime resident of South Charlotte and currently reside in the Berkeley neighborhood off Ballantyne Commons & Providence Roads. I pride myself on fast communication and providing the abso....