Charlotte NC Christmas Holiday Events And Activities
It is the week of Christmas! Friends and relatives are in town, and many of us are searching for some local holiday activities. Below is a small list of Charlotte holiday favorites, including my "local" tips to get the most of your outing:
Ballantyne Hotel and Resort- Gingerbread Lane Gingerbread Lane is an amazing display of gingerbread houses and creations brought to you by some of the country's foremost bakers and artisans. Whimsical houses and adorable characters can be found at Ballantyne resort from December 11th- 28th 2014. The event is free, and open to the public- but you can vote on your favorite creation for $1 and the proceeds benefit Levine Children's Hospital. Local tip: go Friday - Saturday from 2-5 pm and they also have hot chocolate available for $6 and "adult" hot chocolate is $9. http://www.theballantynehotel.com/upcoming-events/
When: December 11- 28th 2014, open dailyWhere: Ballantyne Hotel- 10000 Ballantyne Commons Parkway, Charlotte, NC 28277Cost: free! Don't be tacky, at least donate $1- the proceeds benefit the Children's Hospital
McAdenville Christmas lights McAdenville, NC is also known as "Christmas Town USA", and was ranked #7 in Yahoo's top 10 Christmas attractions in 2011. McAdenville is both a town and one of the top Christmas events in the area from December 1st- 26th. The entire town is decked out with Christmas decorations and lights, from the grass to the rooftops! Starting at the McAdenville exit off of I-85, you drive through downtown and enjoy all of the sights and Christmas spirit. Local tip: the line to drive through the town gets long and will back up onto I-85, go early. Since you are driving through town, it is hard to find a place to grab food or use the restroom once you are in line. Stop at the gas station or Hilbilly's BBQ (at the top of the McAdenville ramp at I-85) for dinner and a restroom break before getting back in line to enter town and the light display. http://www.mcadenville-christmastown.com
When: Dec 1-26th 2014, M-F 5:30- 9:30 pm, Sat & Sun 5:30-11:00 pmWhere: from Charlotte take I-85 south and get off at exit 23 (Lowell- McAdenville exit)Cost: free!
Speedway Christmas With more than 800 displays and 3 million lights, the Speedway Christmas at Charlotte Motor Speedway is quickly becoming a holiday tradition for the area. With the opportunity to drive on the track, this is a favorite for kids and adults alike. This event also features marshmallow roasting, pictures with Santa, and weekend movie nights. Local tip: go early. According to my friends, if you go after 6:30 expect to wait in line 2 hours plus before you get to the lights. http://www.charlottemotorspeedway.com/schedule/speedway_christmas/
Read more here:http://www.charlotteobserver.com/2014/11/29/5350335/charlotte-area-christmas-parades.html#storylink=cpyWhen: Nov 22- Dec 30th 2014. Closed Christmas day. 6:00- 10:00 pmWhere: 5555 Concord Parkway South, Concord, NC 28027Cost: $20 per car Thurs- Sun, $15 per car Mon- Wed (max 8 people)
Have any questions about the Charlotte area, or interested in buying or selling a home? Call Katharine McFalls with RE/MAX Mero Realty at 704-651-0787 or [email protected].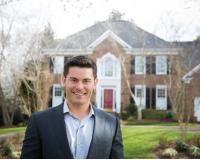 I'm a lifetime resident of South Charlotte and currently reside in the Berkeley neighborhood off Ballantyne Commons & Providence Roads. I pride myself on fast communication and providing the abso....