When most people think of a Haunted city, their minds may first go to Charleston, Savannah, Key West or New Orleans. Because these cities are rich in history, they all have gained spooky reputations.
However, if you are local to Charlotte, you won't have to travel far to find hair raising tales of history and paranormal activity throughout our city.
This article
highlights just a few of the historical sites around Charlotte, that have eerie stories and legends and will leave you fascinated, curious, and maybe a bit creeped out!
In light of the upcoming Halloween Holiday, why not trade handing out candy, for a tour full of history and a little fright! If so, try a
Queen City Ghost Tour
. You will be not only be entertained, but you'll be educated about the ghosts of Charlotte's past!
Happy Haunting!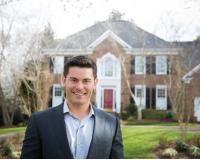 I'm a lifetime resident of South Charlotte and currently reside in the Berkeley neighborhood off Ballantyne Commons & Providence Roads. I pride myself on fast communication and providing the abso....