These days anyone would be hard pressed to find an individual that does not own a smartphone or a tablet device of some kind. Let's face it, how often do you seriously clean these devices? If you are like most people then not very often. It is no surprise that these items are breeding grounds for all kinds of nasty bacteria that could make you sick.
Here are some cleaning tips that will keep you heathy and won't hurt your devices...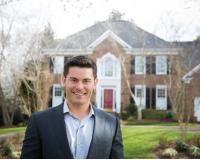 I'm a lifetime resident of South Charlotte and currently reside in the Berkeley neighborhood off Ballantyne Commons & Providence Roads. I pride myself on fast communication and providing the abso....