As a long time resident of South Charlotte, (and by long time I mean 26 years), I have seen the area and it's surroundings change immensely. When my parents first bought their home off of Rea Rd, there wasn't any cut through to colony Rd, just a big old white farm house, The Rea Home, and a plenty of field space to let our dog Max run around in. I also remember in the summer time heading out to Matthew's to swim at my Aunt Beth's house. I remember thinking that she lived out in the boon docks and that we would never get there, when in fact they live just off Tilley Morris, and only about 6 miles away, however driving south on Providence Rd was certainly different than it is today. There wasn't much past the "Big Pink Church" on Hwy 51, except for the grocery store in Piper Glen, and dinner out usually meant meeting Dad at Charley's restaurant when it was located in the front of South Park Mall, (much before Cheesecake Factory and Maggianos, and long before my beloved Nordstrom) and, if I was lucky a stop at the Arboretum's Blockbuster for a video.
Needless to say, with the construction of shopping centers like Stonecrest, Blakeney, and Ballantyne, if you live in South Charlotte you really don't have to go far to get what you want or need. As a South Charlottean, I'm certainly one to stay within the bubble. And soon, my bubble will get much smaller......
Soon, the former homes of Matthews Family Farm, and the old Charlotte Golf Links will become mixed use developments named Waverly and Rea Farms.
With the Waverly development being much further along, residents of this area will see retail spaces begin to open their doors as soon as Spring 2016 (according to waverlyclt.com). And,...wait for it,....the much anticipated Whole Foods is to slated to open in late 2016!!!! Waverly will also host a number of restaurants, names like Chipotle, Chuy's and Dresslers, as well as retail spaces like Ivy and Leo, Modern Salon, and Polished Nail Bar. In addition to the retail and dining spaces, you'll find David Weekley Homes building both single family homes as well as townhomes, not to mention apartments and on site medical offices as well. Waverly will truly be a live, work, eat and play development.
The old Charlotte Golf Links property, just across the street from Waverly, is now going to be Rea Farms. Another mixed use center with a K-8 school planned, ample office & retail space, and a Life Time Fitness Center that will give area YMCA's, gyms, and fitness studios a true run for their money, (set for completion in 2017).
Between the two, Waverly and Rea Farms will be home to 2100 new housing units, delicious restaurants, retail spots and much more. You can find more information about both developments with these links: http://www.waverlyclt.com/ and http://www.charlotteobserver.com/news/business/biz-columns-blogs/development/article53148665.html
Moral of the story is,.......South Charlotte is the place to be.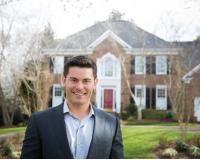 I'm a lifetime resident of South Charlotte and currently reside in the Berkeley neighborhood off Ballantyne Commons & Providence Roads. I pride myself on fast communication and providing the abso....