Freeze Warning How To Protect Your Home

According to my Weather Chanel app, temperatures should drop to a balmy 9 degrees in Charlotte by Sunday. In anticipation of this unusual weather event, I decided to research some tips to protect your home from the " Arctic Airmass" and subsequent the deep freeze to follow. When you search for "freeze warning" tips to protect your home, half of the articles mention calk, insulating pipes, adding additional insulation to your home, or even having a professional move pipes in problem areas. These tips are very important, but not helpful when the freezing weather will be arriving in a few hours and you are spending the entire day at work. The list below from the American Red Cross includes a few simple measures that you can take after you get home from work, and before the freeze hits:
Keep garage doors closed if there are water supply lines in the garage.

Open kitchen and bathroom cabinet doors to allow warmer air to circulate around the plumbing. Be sure to move any harmful cleaners and household chemicals up out of the reach of children.

When the weather is very cold outside, let the cold water drip from the faucet served by exposed pipes. Running water through the pipe - even at a trickle - helps prevent pipes from freezing.

Keep the thermostat set to the same temperature both during the day and at night. By temporarily suspending the use of lower nighttime temperatures, you may incur a higher heating bill, but you can prevent a much more costly repair job if pipes freeze and burst.

If you will be going away during cold weather, leave the heat on in your home, set to a temperature no lower than 55° F.
These tips may seem too simple, but they really work. Make sure to locate your water shut-off valve, just in case a pipe bursts. Many insurance companies will also recommend disconnecting garden hoses and allowing the outside faucets to drip. Local tip: Growing up in Weddington, NC many homes have well/ septic, but with the typically warmer weather, most systems are not heavily insulated against freezing conditions. For years, my neighbors temporarily insulated pipes, in freeze-prone areas, with newspaper. To prevent the well pump and lines from freezing, my neighbors would place a flood light (on an extension cord) under the well pump cover, and the heat from the light would help to prevent freezing. Ask your plumber, but I heard that these measures may help. Should you need a recommendation for a plumber, or a contractor to add some extra insulation, give me a call and I would be glad to point you in the right direction.
During these storms, loosing power for an hour or even a day is not uncommon, below are a few tips to help prepare:
Replace the gas tank on your grill, so that you can cook if the power goes out.

Locate a flashlight and check the batteries.

Buy bottled water, or fill a bathtub in case the pipes do freeze and you are unable to access water through the faucet.

Charge mobile devices so that you can call for help in an emergency.

Make sure to get a full tank of gas in case you need to get around in an emergency.

Wine. Ok, this is a personal tip, but for some this is considered a survival tool.
Want more tips to prevent freeze damage or for thawing frozen pipes? Below is a link to the American Red Cross' web site:
http://www.redcross.org/prepare/disaster/winter-storm/preventing-thawing-frozen-pipes
Have any questions about the Charlotte area, or interested in buying or selling a home? Call Katharine McFalls with RE/MAX Mero Realty at 704-651-0787 or [email protected]. Search for homes at: http://katharine.mycharlottenchomes.com

photo credit: builderonline.com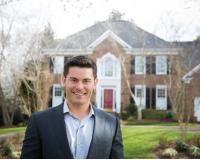 I'm a lifetime resident of South Charlotte and currently reside in the Berkeley neighborhood off Ballantyne Commons & Providence Roads. I pride myself on fast communication and providing the abso....
1 comments in this topic