What does it really mean to "go green". You hear it all the time and a lot of people and places are talking about it and have been for several years now. But what does it really mean? It typically means living a lifestyle that pursues being environmentally responsible. Trying to maximize energy efficiency and minimizing the use of fossil fuels. Working to conserve the water supply and preserving the Earth's natural resources and limiting waste production.
Here is a nice guide on Budget Friendly Greener Living...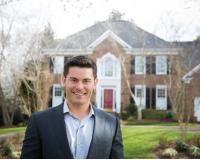 I'm a lifetime resident of South Charlotte and currently reside in the Berkeley neighborhood off Ballantyne Commons & Providence Roads. I pride myself on fast communication and providing the abso....