Excellent news for Charlotte! Google Fiber just announced Charlotte, NC as a new destination for the Ultra Fast Google Fiber Internet Network!
Register at the link below for updates at your home address for availability!
https://fiber.google.com/cities/charlotte/home/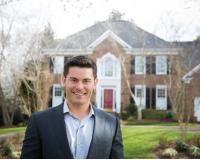 I'm a lifetime resident of South Charlotte and currently reside in the Berkeley neighborhood off Ballantyne Commons & Providence Roads. I pride myself on fast communication and providing the abso....