How to survive buying in a sellers market
The Charlotte, NC and Fort Mill/ Tega Cay/ Indian land, SC markets are HOT! If a home is priced correctly, in good condition, and located in a good area, many homes are not even lasting a week on the market. If you are a buyer trying to purchase in this market, how do you compete with all of the other buyers to get your dream home?
No lowball offers. Lowball offers worked very well in 2009, but that year (and that market) is long past. We all want a good deal, and no body wants to pay too much for a home, but when there is a sellers market a lowball offer turns sellers off. Some agents will intentionally list a home for a low price to get lots of interest and encourage competition through multiple offers. If the home that you have your eye on is listed competitively, you may have to go over list price to get the house. Does this mean that you are paying too much for the home? If the home is listed on the low side of the value scale, paying above list price may be the right price. How do you know if you are paying the right price for a home? Ask your agent to do a market analysis to try and determine an accurate value for the home. Keep in mind, (depending on the state) most contracts have a Due Diligence period or appraisal contingency that allows you an "out" or room to negotiate if the home does not appraise. Ask your agent.

Do not ask for personal property. Recently, I was the listing agent on a home that I aggressively marketed, and had eight offers in one weekend. One of those offers had a great sales price, but the buyers asked for the fridge, washer, dryer, and….the patio set. Patio set! Really! You are going to risk loosing your home to another buyer over a $500, 3 year old patio set? If it is not a fridge, washer, or dryer don't ask for it. If it is a fridge, washer, or dryer, be prepared to negotiate or offer a price to compensate the seller for the $2,000 fridge (for example). Also, you would be surprised what items can have sentimental value to a seller. That "just a countertop microwave" that is worth less than $100 can kill your deal when that "just a countertop microwave" was the last gift that a seller's deceased husband gave her before he passed away. These items are used and have less value, but in reality a used $1,500 fridge can quickly become a $3,000 fridge in a negotiation. As if I have not given you enough reason to forget the personal property in your offer, let me include one more: In North Carolina, the fridge, washer, and dryer have to be written into the "Personal Property" section of the contract where it specifically states that the items are included in the purchase "at no value." At no value? That is right, you may be paying more to include these items, but they are not counted in the appraisal and subsequent value of the home.

Sales price is not everything. The buyer offering the highest price does not always win. This one seems to confuse some agents as well as buyers. For some sellers, the other offer terms are just as important as the price, if not more important. For example, if you are negotiating with a seller who is waiting to move into their new home, being flexible on the closing date may be more important than the price. I have seen sellers accept a lower offer because the buyer was flexible on the closing date, so that the sellers did not have to move to a rental, and then to their new home. The cost of 2 moves can be several thousand dollars, and that is not counting the cost of apartment living and sheer frustration. Are you flexible to close 2 weeks earlier or 2 weeks later? Let your agent know, so that they can leverage that information to better your chances of getting the home. Other terms like Due Diligence money and Earnest Money deposit also factor in. It does not matter if you offer $20,000 over list price if all that you have to loose is $100 in Due Diligence money or Earnest Money. Some sellers will choose a lower offer with more Due Diligence Money or Earnest money, because that buyer has more to loose if they cancel or walk away. For some sellers, having a "serious" buyer who has more to loose means that their closing is more likely to happen. Consult your agent and offer reasonable Due Diligence and Earnest money so that the sellers know that you really intend to buy this house.

Never submit an offer without a pre-approval letter. Taking the 15 minutes to speak with a lender could mean the difference between getting your dream home and loosing your dream home. If you place an offer without a pre-approval letter, the sellers do not know if you can afford to buy the home. The average seller is not going to risk loosing time on the market, and the frustration of a failed deal, for someone who is not even serious enough about buying to speak with a lender. It does not matter if you offer $100,000 over list price, if you cannot afford to pay it at closing. I have seen a few multiple offer situations where there was no pre-approval letter with the offer. After I requested the pre-approval letter from the buyer's agent and one never showed, guess which offers the sellers threw out first? Show the sellers that you are serious about purchasing and include the letter in your offer. Even more importantly, you need to speak to a lender first to protect yourself. What kind of mortgage are you getting? How much money will you need to bring to closing? What will your monthly payment be? You need to know the answer to these questions BEFORE you submit an offer. A good lender can pre- approve you (usually at no cost to you) and give you all of this information to prepare you for a successful home purchase, and to prevent an expensive surprise.
Have any questions about Fort Mill, SC or the Charlotte, NC area, or interested in buying or selling a home? Call Katharine McFalls with RE/MAX Metro Realty at 704-651-0787 or [email protected]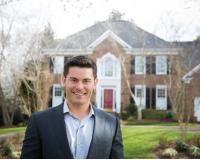 I'm a lifetime resident of South Charlotte and currently reside in the Berkeley neighborhood off Ballantyne Commons & Providence Roads. I pride myself on fast communication and providing the abso....