The real estate market is hot. Buyers are out and about and making decisions. Not only that they are making decisions fast. There are some fantastic properties available currently on the market and they are getting snatched up quickly. The average sales price continues to increase. Multiple offers are being made consistently and in many cases homes are on the market for hours and days rather than weeks and months.
7009 Queensberry Drive in Charlotte is a listing that I placed on the market and it was Under Contract in less than 3 hours. That is the type of market we are working with. If you are considering selling your home, now is the time to get on the market. You may just find that your home is listed and under contract in no time at all...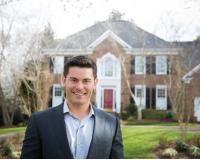 I'm a lifetime resident of South Charlotte and currently reside in the Berkeley neighborhood off Ballantyne Commons & Providence Roads. I pride myself on fast communication and providing the abso....