Are you looking to generate some additional curb appeal and also perhaps pocket a little cash? New windows and doors are the ticket! Did you know that nearly 1/3 of the energy used to heat or cool the typical American home escapes silently through windows and doors? By replacing old drafty models with new energy efficient designs you can see the savings on your utility bills!
Here are some great reasons to get going...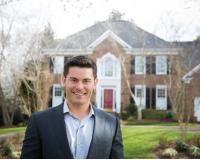 I'm a lifetime resident of South Charlotte and currently reside in the Berkeley neighborhood off Ballantyne Commons & Providence Roads. I pride myself on fast communication and providing the abso....