Most of the time the biggest asset a person has heading into retirement (besides family) is their home. Many of the decisions you have to make are easy, but there are many mistakes that can be made. When it comes to real estate watch your steps. When is the right time to downsize, move closer to family, or take off to that dream location.
If your plan includes downsizing your home then waiting to long could cost you thousands of dollars. For starters, how much money are you wasting paying higher utility cost for the square footage you no longer need? Power bills in my area run around $10 a sq.ft. on average. Moving from a two story 2700 sq.ft house to a 1500 sq.ft. ranch is a yearly savings of $1,440. Think about it....waiting to downsize until your last child finishes college could amount to five to ten thousand dollars in just energy cost alone, not to mention property taxes, and home owners insurance. The concern for most is whether we have enough money to live out our lives comfortably. Ask yourself...are YOU waiting to long???
Maybe you are past the point of raising children. They have all grown up, made grand-babies, and possibly moved away for their jobs. Most dream of spoiling their grand-kids, but is now the time? Choosing to sell/buy at the wrong time could limit your honey pot. Make sure to keep an eye on the housing market in the area you live and where you wish to move. The housing market is constantly changing, so I would recommend working with a local real estate broker so you get the most out of your investment. Active agents can do more than tell you about market values, but also know the small things that attract top dollar at the closing table. A good Realtor will work with you as long as it takes to make sure its the right time, not just the time frame that works for their wallet. Beware of those who are quick to rush to market unless that is what you want.

Have you always dreamed of retiring to the Beach, Mountains, or Tropical Islands. First thing to remember is those types of locations often have high price tags and cost of living. You know the old saying "the grass is always greener on the other side". Make sure to research you favorite dream spots for day to day cost such as food, gas, medical care options, transportation, property taxes, and HOA cost. There are so many factors to examine before making what is probably going to be one of your last big financial moves. Don't get caught up in the when and where without knowing the how. Check with your local real estate professionals and make sure you can afford your dream. The last thing you want to happen is to create a path that sends you right back to work. After all whats a dream retirement home if you have to come back out of retirement to pay for it.
If you have questions about your home or an area that you are thinking of moving to call a local RE/MAX Realty agent and have them perform a CMA (comparative market analysis) on your current home, get a referral to an agent in the area you wish to move, and ask them to recommend a mortgage lender/specialist for financial planning. In the Charlotte and surrounding areas I recommend The My Charlotte Team with RE/Max Metro and Atlantic Bay Mortgage Group. Now you have some of the questions you need to ask yourself and suggestions on where to get the answers you need. You have worked hard...now get your reward without worry.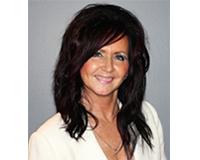 Pam is originally from NY and moved to NC in 1996, with her daughter to take advantage of everything Charlotte and the surrounding areas have to offer. Pam relocated to Charlotte under a Fortune 500 ....