If you are thinking about selling your home or just simply remodeling your home or areas of your home, then it is always a good idea to start in the kitchen. There is more value added to a home when the kitchen is updated and functional in today's trends and standards than in any other room aside from maybe the bathroom.
Here are some things to consider when planning your remodel project that can add style and function without costing an arm and a leg and very well might just be the reason your home sells!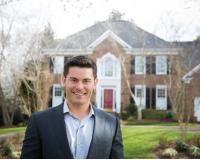 I'm a lifetime resident of South Charlotte and currently reside in the Berkeley neighborhood off Ballantyne Commons & Providence Roads. I pride myself on fast communication and providing the abso....