It's the middle of July. Graduations are over, end of the year parties are done, trips have been taken, and boredom has set in. You're tired of going to the pool, and staying at home trying to come up with fun indoor activities has lost it's excitement. Don't worry, Charlotte and it's surrounding areas have SO MUCH to offer for adults and kiddos in the summer months, (and of course the rest of the year).
Want to be outdoors? Try heading out to the U.S. Whitewater Center. Not only can you test your skills on the river, but you can try your hand at the climbing wall, try the ropes course, take your bike on the trails, and also zipline. The Whitewater center has something for everyone!
Feeling the need to get your adrenaline pumping? Then make your way to Carowinds, The Thrill Capital of the Southeast. Take the whole family! Spend some time on the parks newest ride, Fury 325, the world's tallest and fastest Giga Coaster, and then wander over to Boomerang Bay to cool down in the wave pool.
Excited to channel your inner animal whisperer? The Lazy 5 Ranch, is Mooresville's kid friendly animal park. Hop on a horse drawn wagon, for a 3.5 mile ride through the park, where you will be able to feed the buffalo, get up close and personal with the giraffes, and see more of the 750 animals that reside in the park. Sidenote: watch out for the ostriches, those nosy boogers will peck the heck out of ya!
Want to beat the heat? Try Discovery Place, in Uptown Charlotte, or Victory Lane Indoor Karting Center.
How about a day trip to Asheville, NC. Visit the Biltmore Estate, have some delicious food and shop around in down town Asheville. Or, head up to the mountains in Blowing Rock, NC. Make sure that the fishing enthusiast in your family takes his fly rod, while the ladies of the family head over to Chetola Resort for a day at the spa.
Don't forget about the Carolina Beaches. Close enough for a day trip, or a long weekend. Don't forget the sunscreen!!
No matter your preferences, you can find an activity to please everyone. So, put the channel changer away, put the IPad on the shelf, tell your Words with Friends peeps you'll be back, and get out and have some fun!
Check out this Charlotte website, for more exciting ideas of things to do this summer.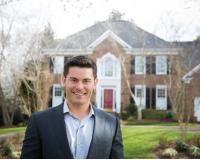 I'm a lifetime resident of South Charlotte and currently reside in the Berkeley neighborhood off Ballantyne Commons & Providence Roads. I pride myself on fast communication and providing the abso....