There it is, on my refrigerator a post from February 29, 2012 titled 'The safest & most powerful form of medicine' by my fellow blogger Zero Dean. A daily reminder each day "The food you eat can either be the safest & most powerful form of medicine or the slowest form of poison" - Ann Wigmore. This really got me thinking. It's so easy and convenient to stop by the local supermarket and purchase food items including but not limited to meat, poultry, fish, snacks, baking goods etc. It was roughly twelve years ago that made the decision not to consume meat due to mad cow disease rearing it's ugly head at the time. I didn't make that decision for health reasons, but rather my love for animals and what seemed to me senseless killings of hundreds and thousands of them followed by mass graves including sheep from my birth state of Vermont. Shortly after, I picked up a book titled 101 Reasons Why I'm A Vegetarian by Pamela Rice. What a good read, and a book I've re-read numerous times. As a result of the quote now on my refrigerator I made a decisions to continue educating myself on what I actually consume for overall well being.
Fast forward, I find myself not only occasionally consuming small portions of chicken and fish but also sweets. I try my best to make good decisions that seem to make sense to me such as wild caught fish not farm raised and very little processed foods. Still what about all the sweets I consume? Who doesn't like or as I'm learning isn't addicted to sugar. It is astonishing to me how much sugar is in about everything we eat and how it can have adverse affects on our health. F.Y.I. four (4) grams of sugar equals one teaspoon, yikes! I'm here to say I do consume far to much sugar and am addicted to it. It's so easy to grab the cookies, stop at fast food restaurants for a quick fix especially when you're running on limited time with so much to do, go out to dinner where you have little control over the ingredients in the meals, and pick up a candy bar or two through out the day. In my search for answers regarding sugar and the affects it had on our over all health, I don't like what I found though pleased with the knowledge I have gained. Think about it, when we are small children we have no say in what we are fed, but with the pursuit of educating ourselves we all have the opportunity to make life changing decisions on what to consume and what not to. Sounds easy doesn't it, not so much. Take for example all the temptations: breads, cakes, pies, cookies, pasta what is there not to love. We all live hectic lifestyles, and I'm finding that making the time to plan accordingly is essential to making better choices. I'm learning it takes more education, determination, commitment, a good 30 days or more to break bad habits and make a change for the better. It starts now. Heading to the gym for the first time in quite a while. Join me if you like by educating yourself about what you consume and the affects it has on your over all health.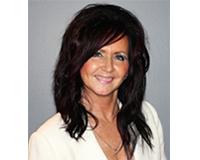 Pam is originally from NY and moved to NC in 1996, with her daughter to take advantage of everything Charlotte and the surrounding areas have to offer. Pam relocated to Charlotte under a Fortune 500 ....