New Zealand came to mean Middle-earth for many after The Lord of the Rings and The Hobbit film trilogies began being released back in 2001. Hobbits and rings have dominated the country's tourism marketing ever since, as fans flock to see the forests, rivers and shires of the movie location. You can visit Hobbiton in Matamata, complete with an ale at the Green Dragon; go "glamping," hobbit-style; or tour the workshops where the magic was created.
See more at http://www.houzz.com/ideabooks/67303525?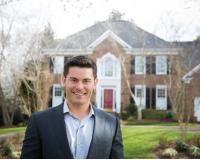 I'm a lifetime resident of South Charlotte and currently reside in the Berkeley neighborhood off Ballantyne Commons & Providence Roads. I pride myself on fast communication and providing the abso....